Fire Protection
MIPkit® FPS

MICtreat® FPS Chemical

Regular price

from $485.00

MICtreat® FPS System: Small
Potable Water
MICkit® Comprehensive

Regular price

from $333.00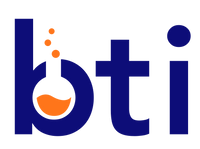 Quality. Service. Innovation. Excellence. That's the BTI Products difference.
Since 1984, BTI Products has assisted global clients in solving microbial and corrosion problems in reliable, cost-effective, and easy-to-implement ways. Through innovation and attention to quality, BTI Products' diagnostic testing and mitigation methods have repeatedly set industry standards.
BTI Products constantly strives to pioneer inventive and reliable products and services to meet clients' needs with exceptional results. With customer service and technical support that consistently delights our clients, our highly qualified team can assist you every step of the way.
Contact Us
Feel free to contact us by phone or email if you have any questions. Thank you for your business.
Phone: (970) 884-4629
Email: products@bti-labs.com
652 Silver Hills Road
Bayfield, CO 81122